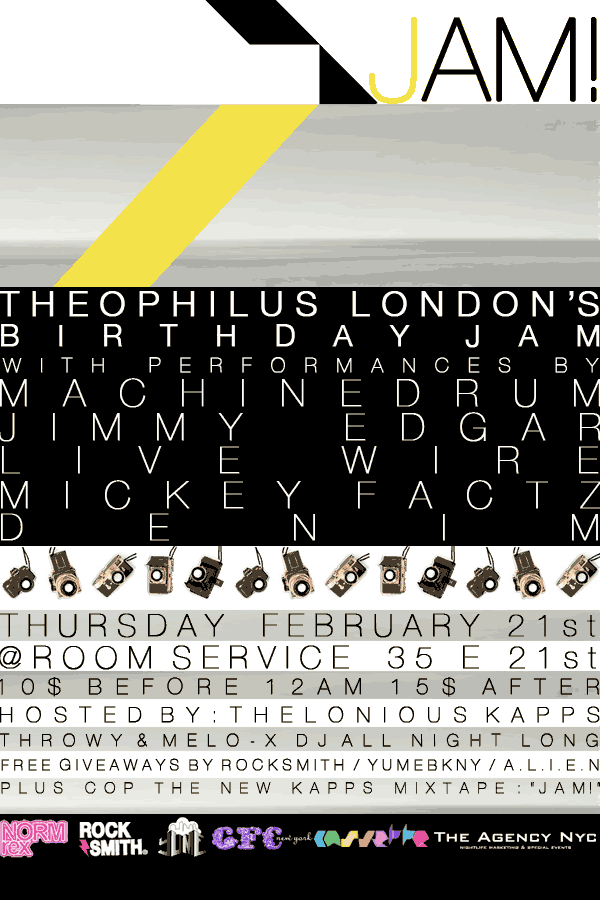 You are not going to want to miss this party.
Thursday Starting at 10:00 PM at Room Service on 21st St in Manhattan.
Jay-Z - Roc Boys (K-Def Remix) MP3
Daft Punk - Teachers (Rare Extended Mix) MP3
Cool Kids - Gettin it MP3
Justice - Waters of Nazareth (Ringtone) MP3
Locked Away - Mickey Factz & N.E.R.D MP3
Pase Rock - Bullshit As Usual (Machinedrum Remix) MP3
Jimmy Edgar - Personal Information MP3
O-Zone - Dragostea Din Tei (SebastiAn Remix)MP3
Pharrell - international Swagger
check the vid
here.